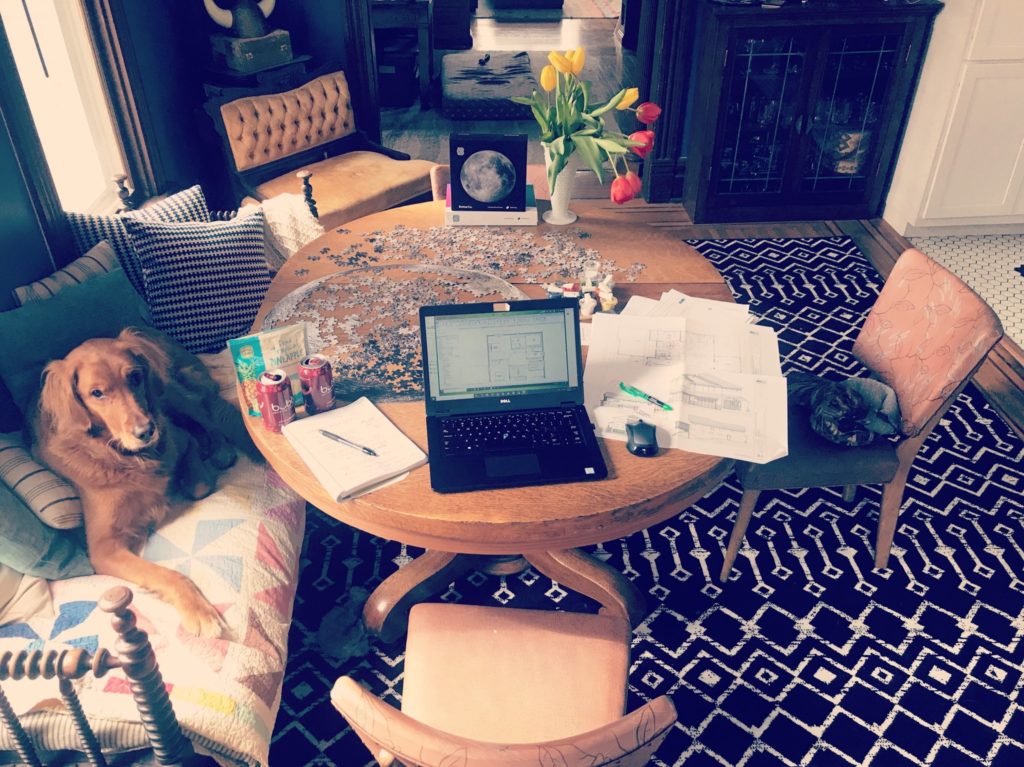 Is your at home office a the kitchen table?  Sharing space with homeschoolers, quarantine puzzles, and peanut butter&jelly sandwiches?  K.A. Witt can help!  We can remodel or reconfigure the existing space you have.  Maybe you want help finally finishing that basement?  Or perhaps you are ready to put an addition on your house!
We know these are crazy times we are living in right now but we are a local, family-owned and operated, small business and we are here to help you make the most of the situation we are all finding ourselves in!  And if you are able to invest in your home right now, you will be taking advantage of some really great interest rates! Give is a call (952)758-2108
*Bonus points if you can tell us which employee's ˜home office" this is!?